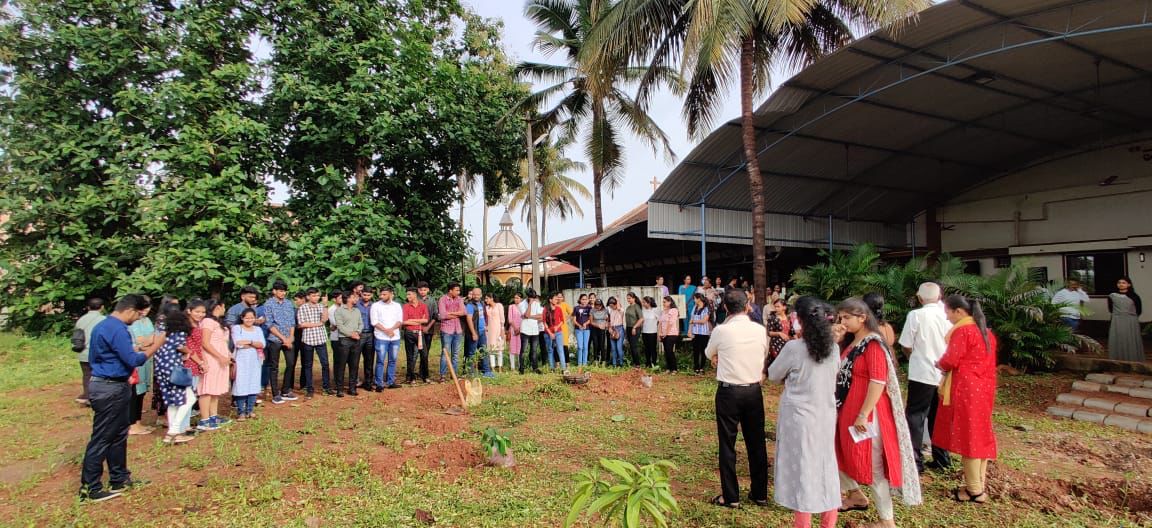 Vanamahostava and ICYM Veg Garden inaugurated
ICYM Surathkal unit in collaboration with Ecology Commisson of the Parish organized "VANAMOSTAVA - 2022", planting of saplings as well as the inauguration of ICYM vegetable garden , on 3rd July 2022, Sunday at 8:15 am in the church premises. Very Rev Fr Austin Peter Peres the Parish Priest , Rev Fr Richard Dsouza, Mr Russel Roche, Vice President of PPC, Mr Norbert Misquith, Secretary of PPC and Convenor of Youth Commission ,Convenor of Ecology Commission Mrs Reena Pereira and ICYM Surathkal Unit Animator Ms Teena Rebello along with the youth planted the fruit saplings ,
and symbolically inaugurated ICYM vegetable garden by planting the saplings of Drumsticks. Ms Anisha compered the program. Parishioners, Ecology commission members and youth were present at the occasion.