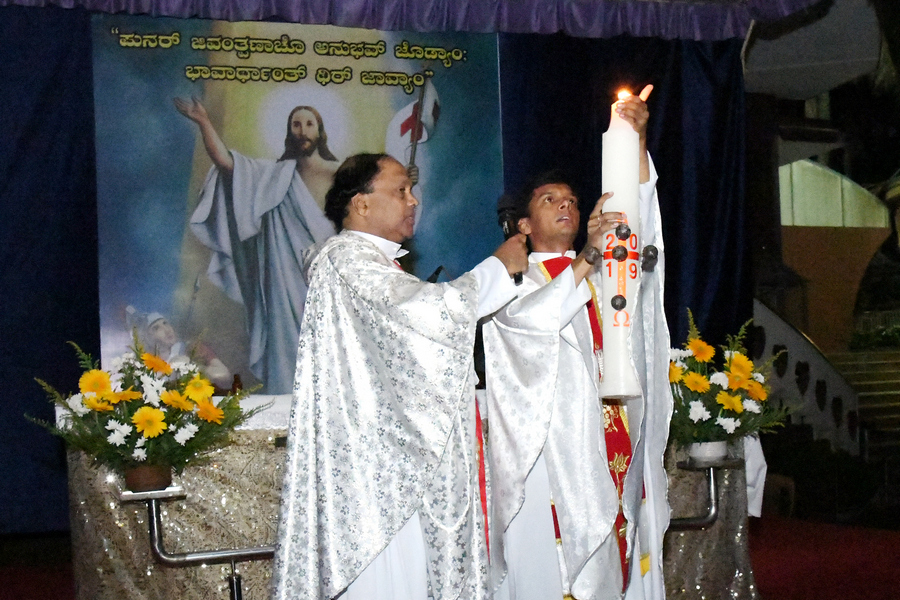 Eve of Easter Sunday Observed by Parishioners 2019
20th April 2019: Easter Sunday is an important day in the Christian church calendar because it celebrates Jesus Christ's resurrection, according to Christian belief. There was high solemn mass on the eve of Easter sharp at 7.00 P. M.
The first part was blessing the new fire and lighting the Easter candle. All entered church with the lighting candles. The second part consisted of celebrating the Word of God. The five readings taken from both new & old testament are read devotionally with the psalms. The third part is blessing the holy water by the priests & later the holy water is sprinkled on people. The fourth part is Holy Eucharistic Ceremony commemorating the last supper of Jesus Christ.
The sermon was appropriate depicting the resurrected Jesus Christ in our life and in ourselves and living and experiencing Jesus' life.