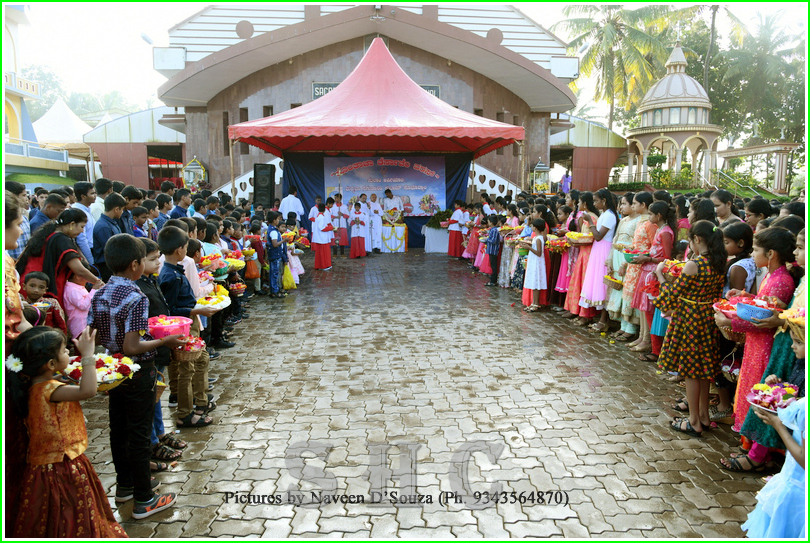 On 8 th September, the parishioners of Sacred Heart Church, Surathkal celebrated Monthi fest.At 7.30 A.M. the paddy corn was blessed by guest priest Rev. Fr. Francis Almeida S.J. and the statue of Infant Mary was taken with the procession. A multitude of children offered flowers to Mother Mary.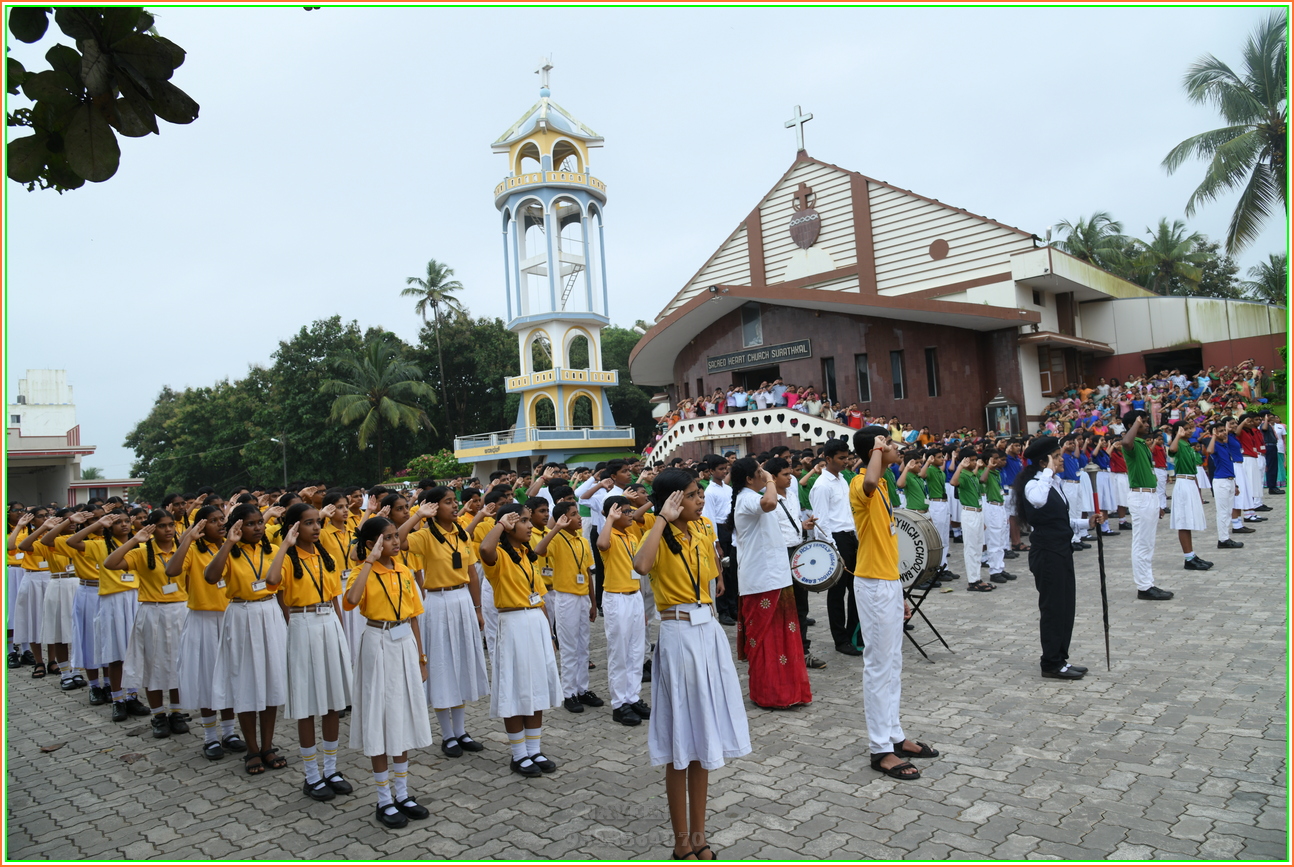 The parisheners of Sacred Heart Church, Surathkal, Holy Family English Medium High School and Sacred Heart Kannada Medium school celebrated 72ndindependenceDay on 15th August 2018 at 8.30 A.M.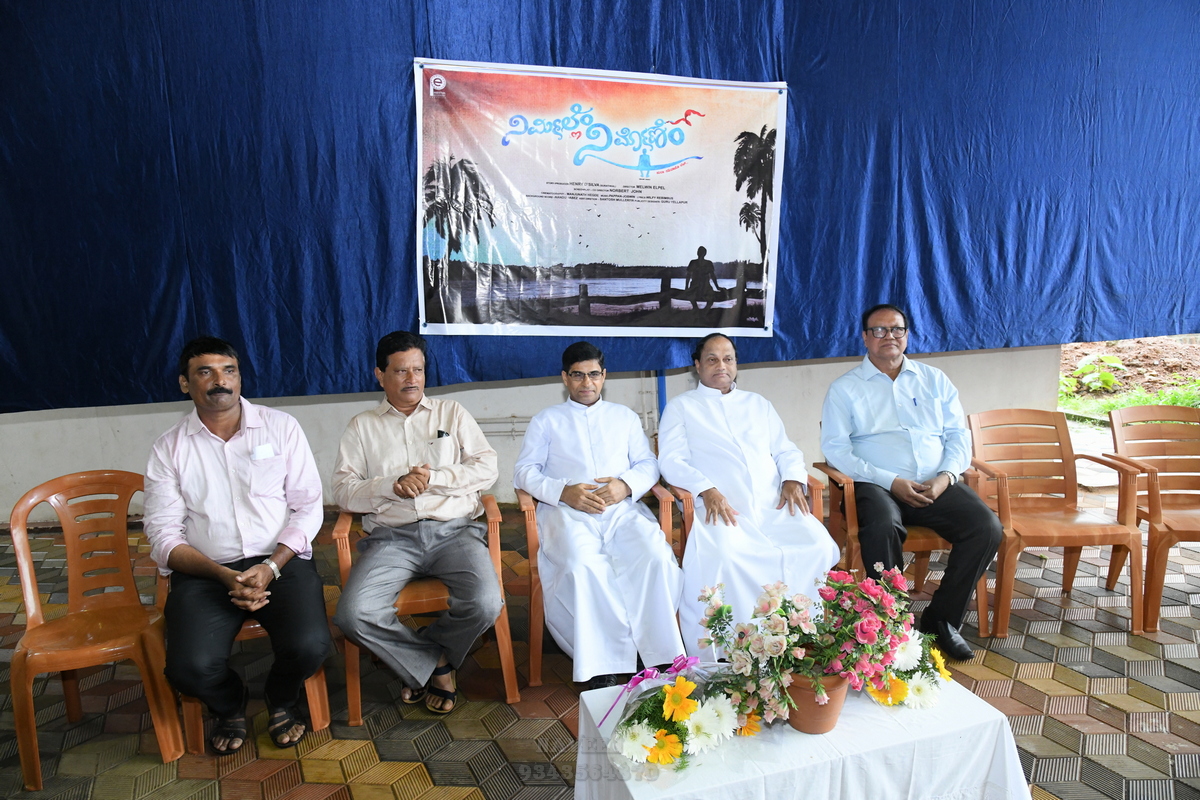 The inaguration of the film NIRMELE NIRMONE was done at Sacred Heart Church Surathkal on 12 th August 2018, by lighting a lamp. By addressing the gathering parish priest Rev. Fr. Paul Pinto graced the occasion by Gods Blessing's and clapped for the first take. Fr.Andrew of katipalla church also blessed the occasion .
More Articles ...