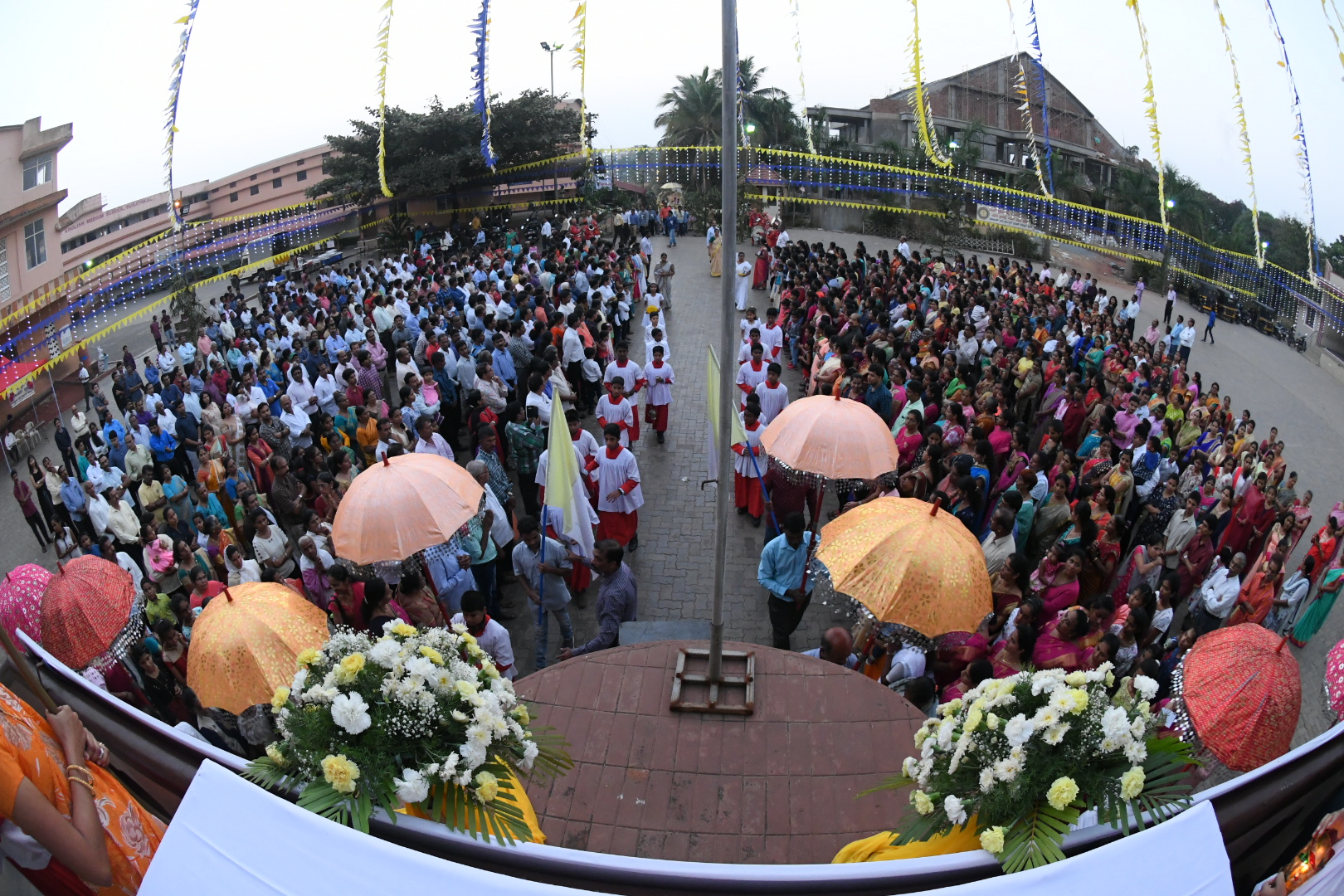 13th January 2019: on Sunday of 13 th January 2018 is celebrated as Surathkal Sacred Heart's Church Parish Comprichen Feast. The Eucharistic celebration along with the parishners, friend's relatives commenced in a very devotional procession having Most. Rev. Fr. priests and a Deacon.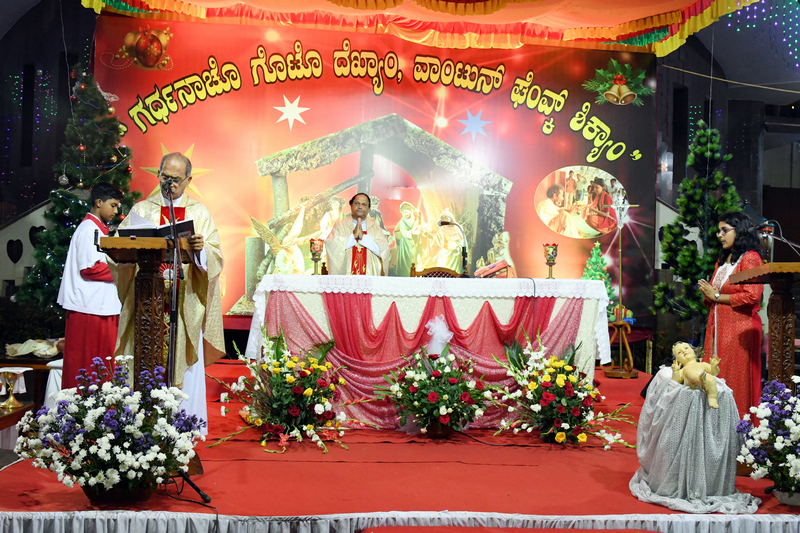 24 st December 2018: The eve of Christmas began with ward wise carols singing sharp at 7.00 P. M. At 07.30 P. M. Mudhoom candles were given and At 8.00 P.M. the high solemn mass offered by our Parish Priest Rev. Fr. Paul Pinto, and gave the message for Christmas saying that feel the Christmas by making Jesus Christ to be born in our hearts.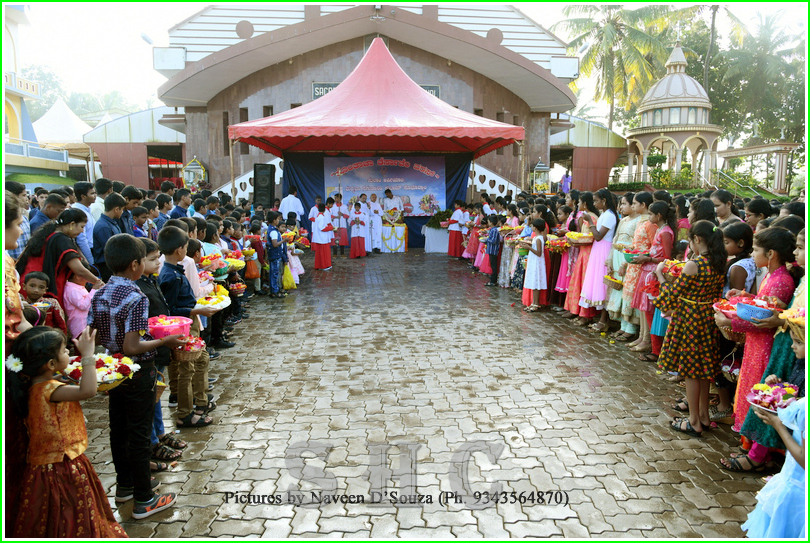 On 8 th September, the parishioners of Sacred Heart Church, Surathkal celebrated Monthi fest.At 7.30 A.M. the paddy corn was blessed by guest priest Rev. Fr. Francis Almeida S.J. and the statue of Infant Mary was taken with the procession. A multitude of children offered flowers to Mother Mary.
More Articles ...