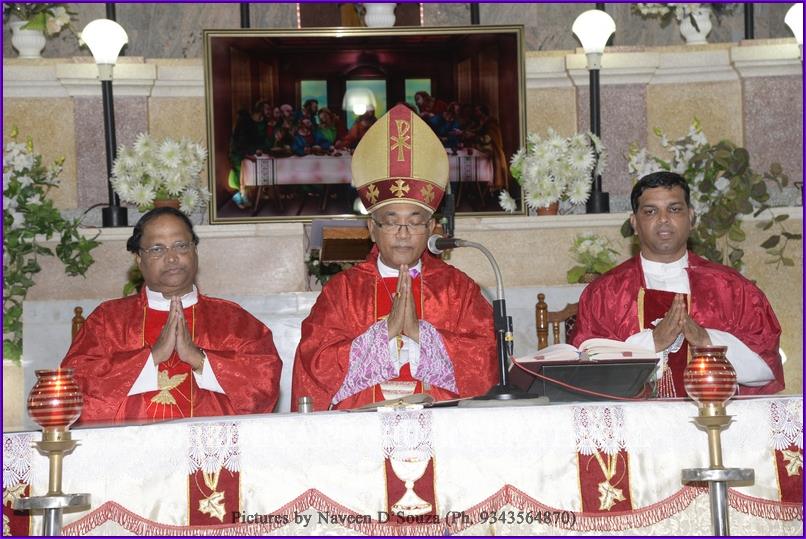 On 26th April 2017, 81 children received the sacrament confirmation from The Most. Rev. Fr. Aloysius D' Souza. The high solemn mass began at 5.00 P.M. with the children, priests and altar boys entered the church in a procession. The liturgy was conducted by confirmation children in a well disciplined & devotional manner. The Bishop sermoned by interacting with the confirmation children & they were asked at least few of them to join the seminaries. After solemn blessings the mass ended with hymn.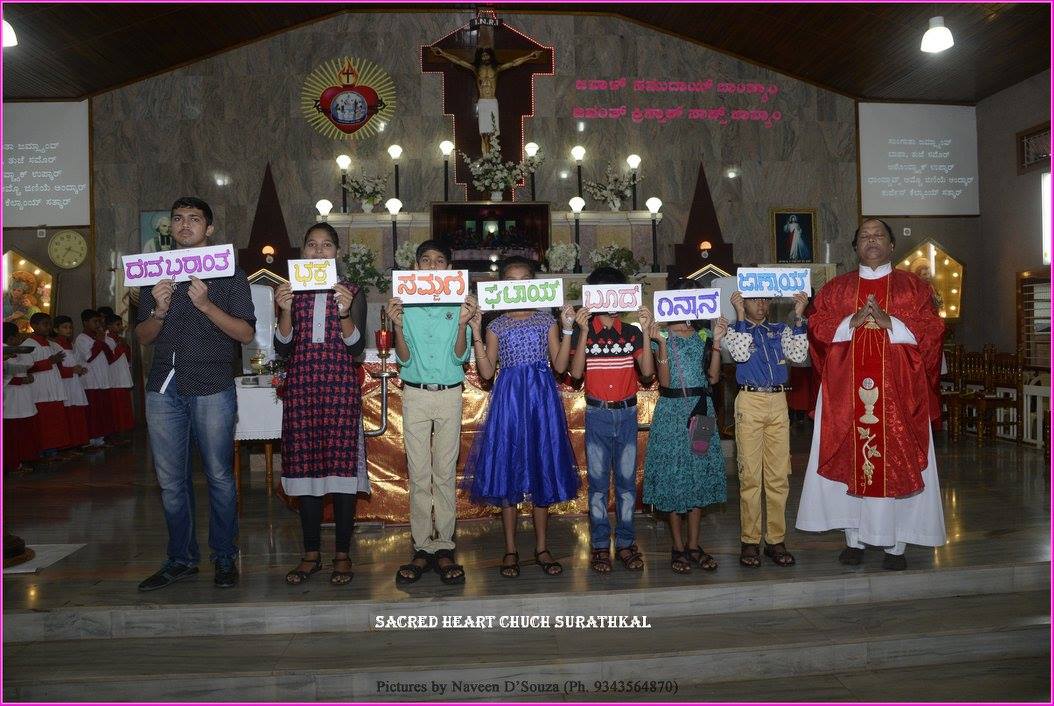 June:4 The commencement of 2017 – 2018 catechism was inaugurated on June 4 in the Eucharistic celebration at 07.15am. Surathkal Parish Preist Rev. Fr. Paul Pinto, all the Teachers and few students carrying the 7 Gifts of the Holy Spirit entered the church with the entrance hymn.
17 th April 2017: Our parish priest Rev. Fr. Paul Pinto organised 2 days camp for children from class 4 to 10, based on Bible. It was conducted by Br. Ashwin Aranha from Kanajar, Br. Stany D' Souza Indabettu, Br. Vijay Monteiro from Chikkmangaluru. They taught the children about liturgical rites and about the Bible in very simple and fascinating way.
More Articles ...