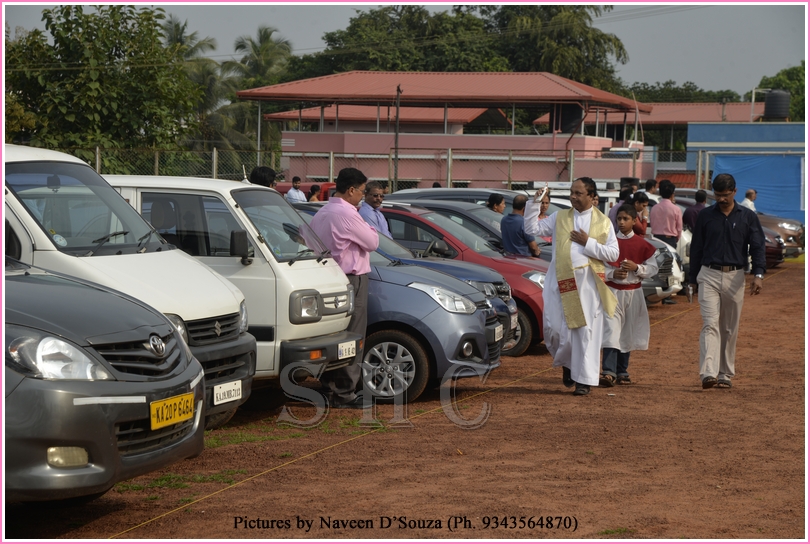 St Christopher Association of Surathkal arranged vehicles blessings at Surathkal 'Sacred Heart Church' school ground. This program had been held on 1st October on the occasion of their 22nd annual feast. Welcome had been deliverd by Mrs. Veeda Pireira president of the association.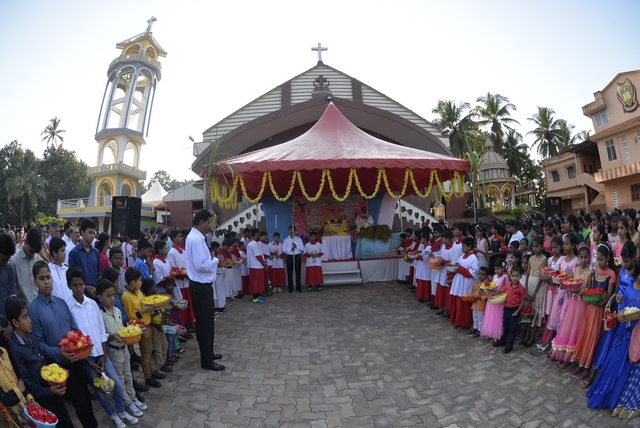 Today the Nativity feast was celebrated with great pomp. The new paddy was blessed and the cradle of Infant Mary was taken in proession by offering flowers to Infant Mary by the children. The hymns of Mother Mary were sung on the way. The solemn Eucharistic celebration was offered by Rev . Fr. Paul pinto along with the parioshners. Rev.Fr.Paul Pinto cermoned that we living in a family should imbibe the qualìties and characteristics of Mother Mary and try to live in perseverance. M.C was Mr.Dhillon Mendonca and the other Liturgical rites were performed in a very disciplined way.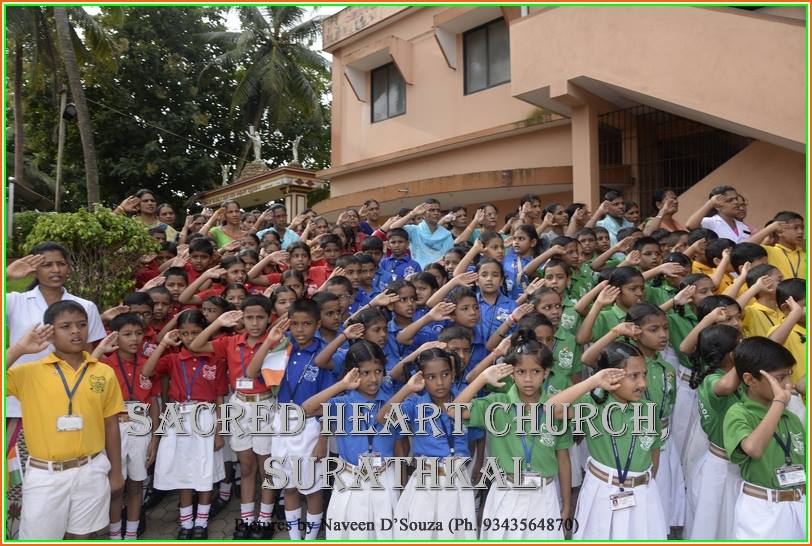 Every year we remember our ancestors and our freedom fighters on this day .Long live and long wave our flag happy Independence day to all my well wishers. The flag hoisting was organised by both HOLY FAMILY SCHOOL and SACRED HEART SCHOOL, surathkal.The president and correspondent of both the schools Rev.Fr.Paul Pinto and chief guest MLA MR.Moideen Bhava,along with Headmistresses Mrs.Celine D'souza, Mrs.Prescilla Cutinho ,PAT president Mrs .Veera Pinto Parish council vice_president Mr. Dony Suvares and Secretary Mr. Bernard D'souza were present . Flag hoisting was hoisted by Rev.Fr.Paul Pinto and he wished 70 th independence day and remembered the freedom fighters ,and also how to live harmoniously with all the religions and work for the upliftment of our motherland.Mrs.celine welcomed the gathering a student told about the importance of the day and Mrs.Rakshitha teacher thanked everyone. One again happy 70 th independence day.

Reporter Janet and Teena