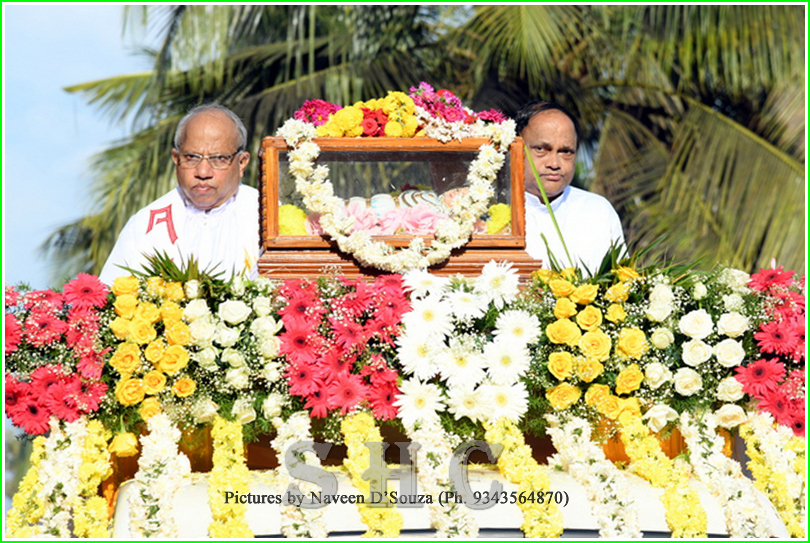 On 8 th September, the parishioners of Sacred Heart Church, Surathkal celebrated Monthi fest.At 7.30 A.M. the paddy corn was blessed by guest priest Rev. Fr. Francis Almeida S.J. and the statue of Infant Mary was taken with the procession. A multitude of children offered flowers to Mother Mary.
V.Rev. Fr. Paul Pinto, the parish priest of the Parish was the main celebrant at the solemn Eucharistic celebration. At the end sugar cane donated by the children of
late Santhan and Lilly D'Souza of Immaculate Heart of Mary was distributed to all who participated the celebration.