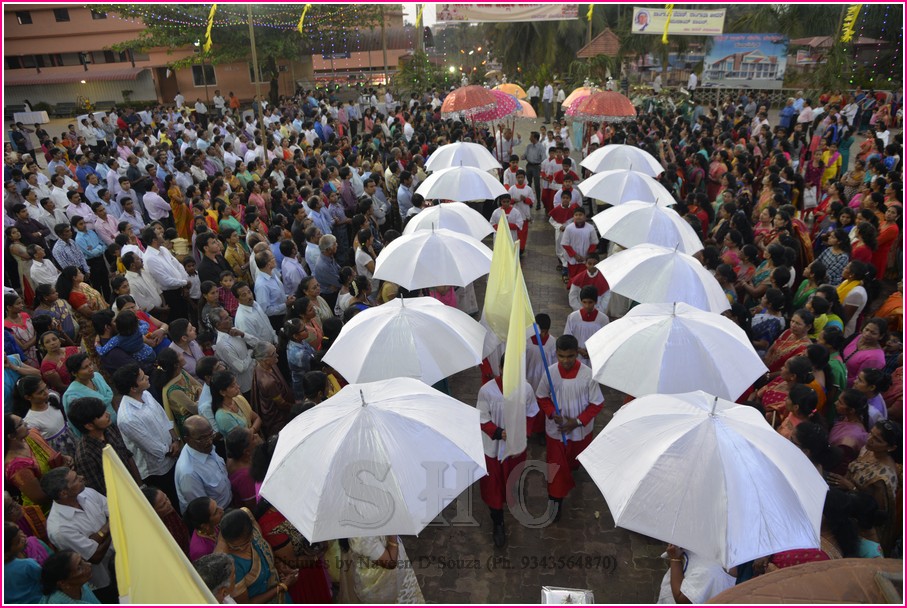 Confraternity Sunday Celebration
On January 14th 2018 sunday was celebrated as confraternity sunday and also community day or family day for all the surathkal parishioners. The solmen mass was at 4.00pm with the main celebrant Rev. Fr.Rev.Fr.Paul Melwyn D' souza accompanied by surathkal vigar Rev.Fr.Paul Pinto and Rev.Fr. Lawrence D' Cunha.the liturgical rites were devotionally lead by the people with the M.c as Mrs.veena D' souza.
The liturgy was enhanced by the choir group. After the mass the sacred Eucharistic procession was taken and after the solemn blessings stage programme was their to commemorate the feast of families. Inordr to Entertain a welcome dance ànd a joke was enacted . At last ater the blessings a family meal was deliciously savoured by the parioshners. Dinky ice cream was served at last. It was really a get together enjoyment for all the parioshners.