On January 14th 2018 sunday was celebrated as confraternity sunday and also community day or family day for all the surathkal parishioners. The solmen mass was at 4.00pm with the main celebrant Rev. Fr.Rev.Fr.Paul Melwyn D' souza accompanied by surathkal vigar Rev.Fr.Paul Pinto and Rev.Fr. Lawrence D' Cunha.the liturgical rites were devotionally lead by the people with the M.c as Mrs.veena D' souza.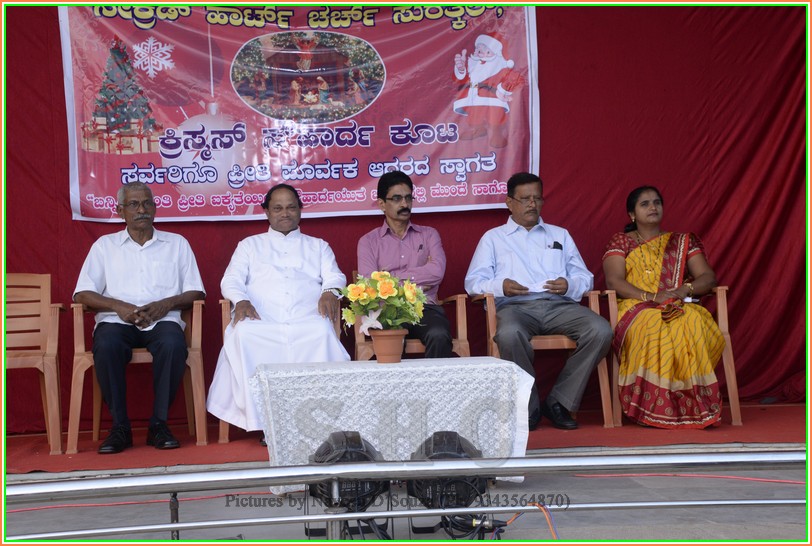 25 th December 2017: Sarva Dharma Sauharda Divas was organised the parish council on December 25 th with the guidance of our parish priest . Chief Guest was Dr. Clarence Miranda, Principal of Pompei College, Kirem. Other guest Mr. Mahabala Poojary Kadambodi was present. Mr. P. Sadho Poojary Kulai Mr. Khalid Tannitubavi the recipients of Kannada Rajoystva award 2017 were honoured.
24 st December 2017: The eve of Christmas began with ward wise carols singing sharp at 7.00 P. M. At 07.30 P. M. Mudhoom candles were given and At 8.00 P.M. the high solemn mass offered by our Parish Priest Rev. Fr. Paul Pinto, and gave the message for Christmas saying that feel the Christmas by making Jesus Christ to be born in our hearts.
More Articles ...